Reliable Air Duct Cleaning and Sanitation
Let our experienced technicians help you maintain a healthy environment in your home or office.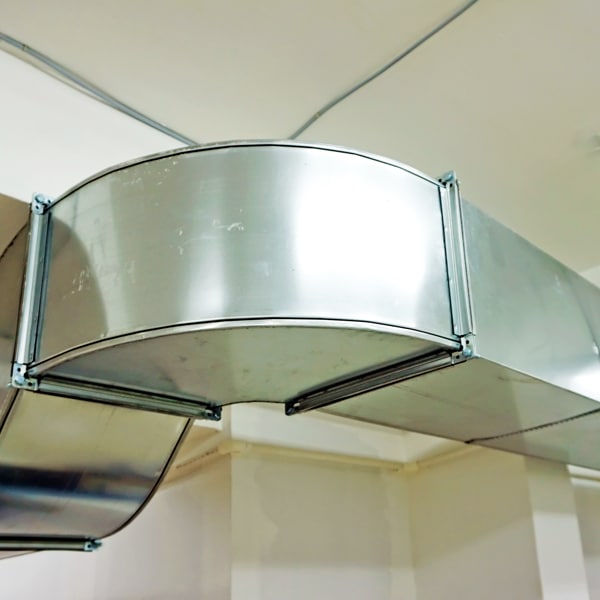 Flue Tech's trained technicians provide the professional and reliable air duct system cleaning, sanitizing, and deodorization you need.
A healthy indoor environment is one in which the surroundings contribute to productivity, comfort, and a sense of health and well-being. The qualities of good indoor air include:
Introduction and distribution of adequate ventilation air
Control of airborne contaminants
Maintenance of acceptable temperature and relative humidity
Poor air quality can create a number of problems, including allergic reactions, reduced productivity, and the accelerated deterioration of furnishings and equipment.
Air Duct Cleaning Process
Flue Tech's air duct cleaning equipment is large enough to handle commercial jobs and small enough to fit into tight places in homes, offices, and apartments.
Our air duct cleaning process includes:

Testing of your system for proper operation
Thoroughly cleaning and sanitizing the air handler unit 
 Cleaning and deodorizing the entire air duct system

Reinstalling v

ent registers 

Tested 

the clean system for proper operation
Flue Tech's trained technicians provide the professional and reliable air duct cleaning that you need. Give us a call at 866-Flue-Tech or visit our schedule service page to make an appointment today.
"Great communication about the appointment, calling with the exact time when they would be there, good and reliable service, all in all a great experience. Will definitely recommend them."
"All the Flue Tech personnel were knowledgeable, professional, efficient and on time. They were very neat and were reasonably priced. I was very happy with their services."
"We have used Flue Tech twice this year and are very pleased with their quality results, as well as their professional and pleasant manner."
Get Fast, Reliable Chimney Services Today