Annual chimney cleaning, air duct cleaning & dryer vent cleaning
Flue Tech Annual Service Plan
You Asked… we answered! Our clients are our first priority. So when we started fielding requests to bring back the Flue Tech Annual Service Plan, we listened.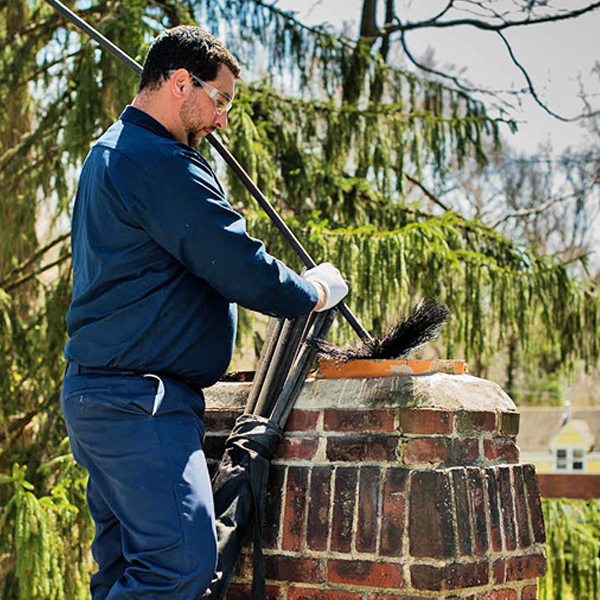 Annual service provides convenience & peace of mind
With our Annual Service Plan, we perform your maintenance between April and August, when your heating system isn't running, and when we don't need to shut it down to complete the work.
Enjoy your spring and summer while our techs restore not only your chimney, but your peace of mind. You can be rest assured that as the temperature drops, your system will be ready to go! 
Give us a call at 866-358-3832. Or complete the form below and submit your payment. One of our chimney & fireplace specialists will be in touch within 24 hours to confirm your service and schedule your appointment.
Sign up for $25 and save on annual services
When you sign up today and schedule service between April 1st and August 31st, we'll apply the $25 sign-up fee to your next chimney, air duct or dryer vent cleaning. Other savings include:
Convenient Payment Options
Signing up couldn't be easier. We have several options for your convenience.
We must receive your agreement by April 31st in order to secure your annual service for 2020 and for you to receive the benefits of this offer.
Simply complete the form above and submit your payment online
Print our form and pop it in the mail along with your check
Of course, there is some fine print which allows us to provide this service and discount. This offer is for residential services only and your requested service must be performed between April and August of the year on your agreement. This offer is not available for residents of New York City. It cannot be combined with other offers, and it cannot be retroactively applied to work already in progress.